DOCUMENTARY ALBUM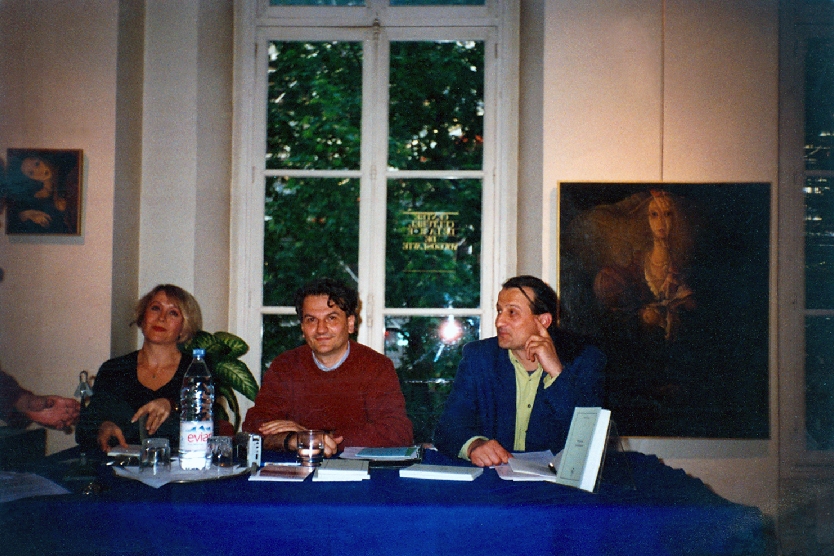 Presentation of Andrej Živor's poetry book "Panneaux publicitaires" in the Yugoslavian Cultural Center in Paris, 1996. Book was presented by Radivoj Stanivuk (right) and verses in French were red by Zorica
Andrej Živor reads his poetry at his presentation in the "Frida" cafe in Novom Sadu, 2006.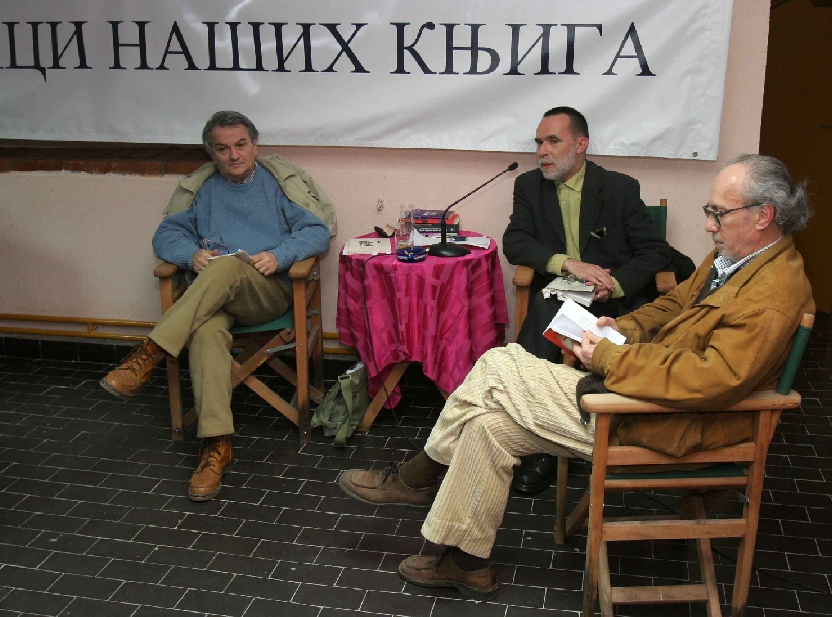 Andrej Živor at the slam poetry festival at Small Center of Culture, Novi Sad 2006 with poets Vladimir Kopicl (middle) and Dragoljub Pavlov (right)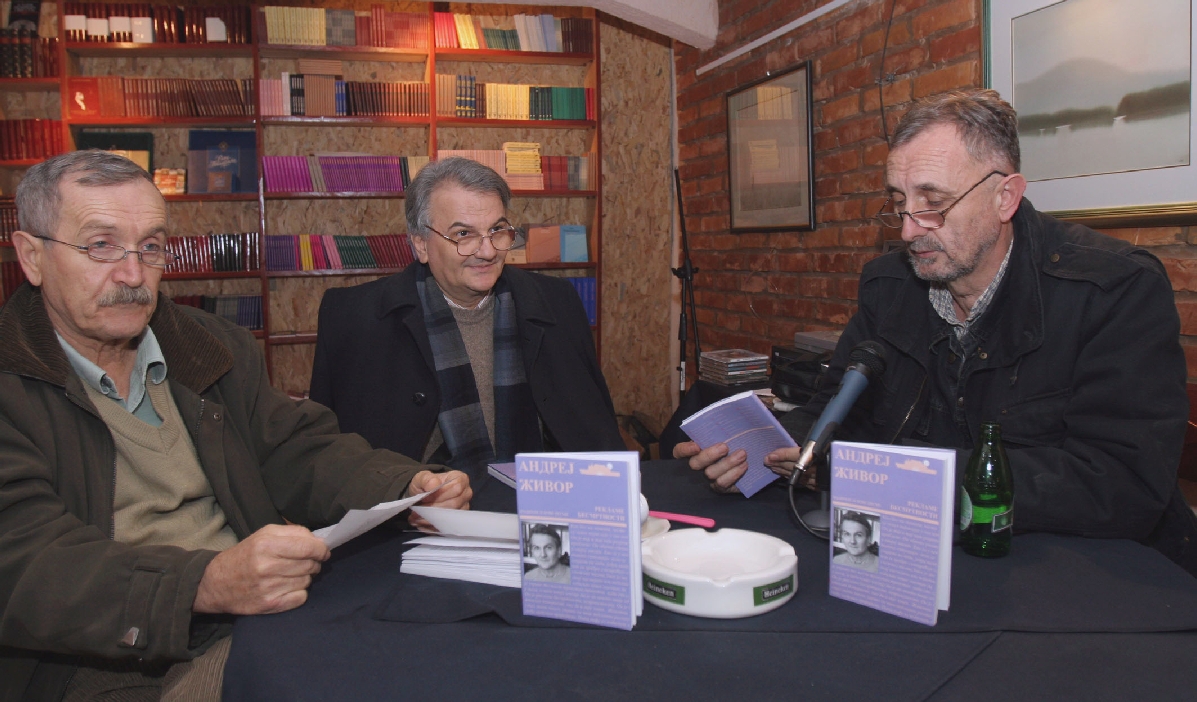 Presentation of Andrej Živor's book "Reklame besmrtnosti " (Advertisements of Immortality - Selected and New Poems) in the Small Center of Culture in Novi Sad 2007. The book was presented by Selimir Radulović (right) and Vujica Rešin Tucić (left).