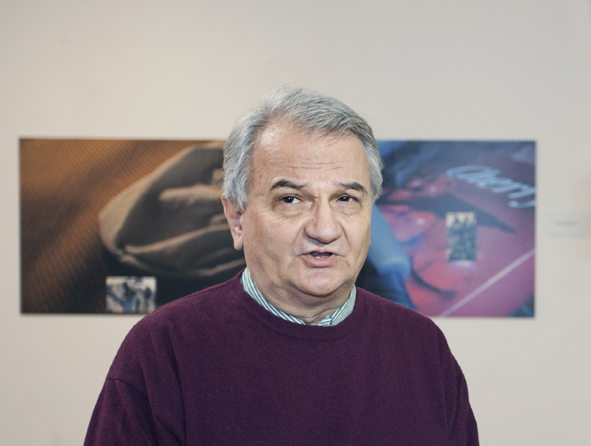 Four extensive interviews with Andrej Tisma made by Milan Djordjević, published in four magazines in 2019, 2020 and 2021, one about Tisma's early period of neo avant-garde art activity from 70s through 80s, second about his internet art activism in 90s and 2000s, third about his sound works in 2000s and fourth about his work with photograpies. (all in Serbian)
"Neoavangardno iskušavanje društvene moći umetnika", Polja, jul-avgust 2019.
"Kosovski konflikt u veb-aktivizmu i angažovanoj umetnosti Andreja Tišme", Letopis Matice srpske, oktobar 2019.
"Muzika – još jedna dimenzija mog razmišljanja", Alia Mundi, Beograd, Magazin za kulturnu raznolikost trobroj 2020, br. 10/11/12
"Fotografija umetnika i umetnička fotografija u opusu Andreja Tišme", ASA - arhitektura, nauka, umetnost br. 009, Beograd, oktobar 2021.